Skip Navigation
Website Accessibility

View store hours, how to shop and other information on our Contact us page here.

Sheep's Clothing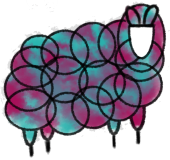 Special Closure Dates or Times Click here for details

.
---
Rico Designs
Yarn > By Brand > Rico Designs
Rico Design is one of the leading brands for DIY/Craft products for hand kitting yarns, embroidery, fabric, stationery, party, arts and crafts and jewellery assortments in Europe.
Rico Design leads the market with its own on-site design studio where the unique creative handicraft collections are created with a love and passion. The collections of Paper Poetry, Ricorumi, Creative Bubble, Made by Me and Art are the highpoints with their wide ranges of products/materials, beautiful colours and the modern designs.
Showing 1 - 40 of results