Skip Navigation
Website Accessibility

View store hours, how to shop and other information on our Contact us page here.

Sheep's Clothing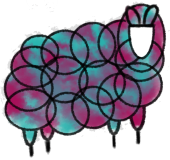 Special Closure Dates or Times Click here for details

.
---
Peter Pan
Yarn > By Brand > Peter Pan
---
The Peter Pan design and yarn collection is the epitome of stylish and fashionable hand knitting and crochet perfect for babies, toddlers and children. The Peter Pan DK range has an incredibly wide selection of colours from the most delicate soft pastels through to bright and vibrant fashion shades and fun special effect colours that really appeal to the fashion conscious. Peter Pan only uses the finest quality fibre blends that are known for their softness, durability and also non-allergic properties. Merino Baby DK and Merino Baby 4ply, recent additions to the range, break with tradition as they are 100% pure merino wool. With a multi-end "Italian twist" construction these two yarns are now the flagship of the range and offer incredible softness with amazing stitch definition.
---