Skip Navigation
Website Accessibility

View store hours, how to shop and other information on our Contact us page here.

Sheep's Clothing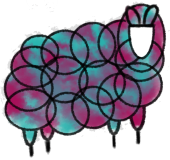 Special Closure Dates or Times Click here for details

.
---
Tsubame
Full bags of 6* will be drop shipped immediately, orders of less will ship as received in about 2 weeks regardless of shipping preference.

Full bag orders use coupon code: "

FBTUB20

" to get 10% off. Full bags

are not return/refundable for over purchasing ("extra balls"). For purchases of more than one full bag or kit, to possibly save on shipping cost, email the store.