Skip Navigation
Website Accessibility

View store hours, how to shop and other information on our Contact us page here.

Sheep's Clothing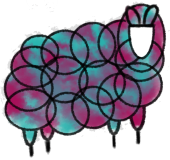 Special Closure Dates or Times Click here for details

.
---
Lana Gatto
Yarn > By Brand > Lana Gatto
---
The Lana Gatto luxury and fashion knitting brands is manufactured in Italy by Tollegno 1900, founded in the early twentieth century. The yarns are entirely manufactured at its facilities, with control of the entire production chain, from raw material to yarn, including eco-sustainable production. They boast: "Our code of ethics is a set of principles that safeguard and protect consumers by certifying the use of raw exclusively high quality materials."
---