Skip Navigation
Website Accessibility

View store hours, how to shop and other information on our Contact us page here.

Sheep's Clothing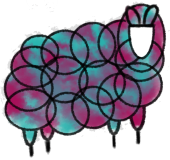 Special Closure Dates or Times Click here for details

.
---
KFI Luxury Collection
Yarn > By Brand > KFI Luxury Collection
---
Knitting Fever is proud to present its own private label Luxury Collection. This collection of yarns lives up to the name by offering some of the finest special yarns & blends from around the world. Some yarns in this collection are not only luxurious in fiber blend – but also in color, as they are hand painted by artisans. Indulge yourself with one of these special yarns today!
---