Skip Navigation
Website Accessibility

View store hours, how to shop and other information on our Contact us page here.

Sheep's Clothing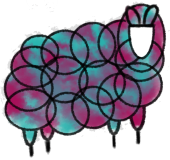 Special Closure Dates or Times Click here for details

.
---
GGH Yarns
Yarn > By Brand > GGH Yarns
ggh stands for quality of hand knitted yarn and for inspiring, fashionable and trendsetting shade cards
The passion of handcrafting - it all begins for the ggh team while selecting the new yarn qualities and shades. This passion reflects in the various yarn collections. ggh has around 50 different qualities in stock and offers classic yarn like alpaca, merino and new wool, cashmere, camel, angora, silk, linen, cotton, pima, Egyptian Mako cotton but also fashionable yarns and fancy yarns with synthetic fibers.
The enthusiasm and passion of ggh for wool and yarn qualities is visuable in the fine nuanced color selection for each yarn and in the continuous development of new, fashionable yarns, which accomplish the lovely range of classic qualities. The sense of color, fashion and trends is also visible in the knitting magazine Rebecca, published for almost 20 years now.
Showing 1 - 16 of results