Skip Navigation
Website Accessibility

View store hours, how to shop and other information on our Contact us page here.

Sheep's Clothing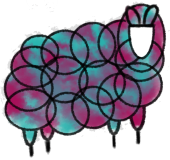 Special Closure Dates or Times Click here for details

.
---
Terra Collection
We are thrilled to bring you this collection of designs worked in the six yarns of the Terra Collection. These eleven projects show off the yarns while comprising a wardrobe of stylish essentials for the sophisticated woman. Big gauges, simple silhouettes, intriguing details, and a suite of neutral colors will charm your needles and set the tone for your autumn season.
In the following pages, discover the yarns and the designs; find inspiration in the photos of the garments and the technical details provided for each. Then, find all the patterns in the back of the book. We hope you enjoy the collection!