Skip Navigation
Website Accessibility

View store hours, how to shop and other information on our Contact us page here.

Sheep's Clothing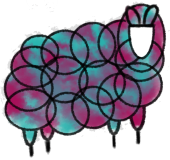 Special Closure Dates or Times Click here for details

.
---
New-ish...
Not necessarily just arrived to the shop, but new to the webstore.

Some of these items are only available by drop ship directly to you from the distributor warehouse. What we have on hand, we will reserve for in store purchase and pick-ups. Some will be on a pre-order basis and available for pick up at the shop through various means once they arrive.
Showing 1 - 80 of results