Skip Navigation
Website Accessibility

View store hours, how to shop and other information on our Contact us page here.

Sheep's Clothing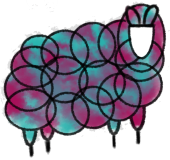 Special Closure Dates or Times Click here for details

.
---
Teekri
For You & Your Home > Teekri
Teekri is made of unique wooden gemstones hand-crafted by skilled, India-based artisans and sourced from sustainable FSC certified Birch wood.
Our goal is to employ and empower the women of India who have a passion for fashion.