Skip Navigation
Website Accessibility

View store hours, how to shop and other information on our Contact us page here.

Sheep's Clothing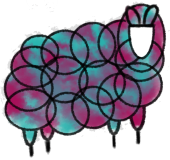 Special Closure Dates or Times Click here for details

.
---
Event Details
WanderKnitters Group

When:
Jan 10, 2023
From 5:00 pm to 7:00 pm
Details:

Exclusive For WanderKnit Subscribers Only


Need some help with your WanderKnit Kit? We got you covered. This drop-in help group is for Sheep's Clothing WanderKnit Subscribers only.* Each time you want to join us, just pop in at the designated day and time for just $10! That's half of our standard one on one fee!

Currently we're scheduled for Tuesdays @ 5pm - 7pm, keep an eye on the calendar here in case that changes, and do note, that the 2nd Tues of each month, we close early so the session will end at 6, but you can come at 4pm.


* You must have purchased a WanderKnit Destination Starter Bag and Project Kit from us to join this exclusive group.