Skip Navigation
Website Accessibility

View store hours, how to shop and other information on our Contact us page here.

Sheep's Clothing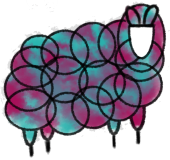 Special Closure Dates or Times Click here for details

.
---
Business Hours
See more information below about busy and class times.

Follow us on Facebook for incidental closures, late openings and early closing times on special dates.
Tues - Thurs *Closed Nov. 23rd for Thanksgiving Day.




10 am – 7 pm*


Fri & Sat *Closed Black Friday*

check calendar here for special closure dates & times


10 am –6 pm*


Sunday & Monday

*Closed


* During class times, the store may be limited or closed to shoppers. There will be a sign in the window stating when a class is in session and whether to come back at a later time or if a shopper can knock for entry or schedule your visit. We are sorry for the inconvenience, but we are all trying to limit contact, stay safe and have some semblance of normal.